Haven't posted in a while, as usual. I got a new mobo, CPU, RAM, PSU, and case. Basically a whole new PC minus the GPU which is hard to come by right now. Fortunately my good friend Eric sent me a 2080Ti he rescued from the bitcoin mines of Iraq to tide me over until I can get my hands on a 3rd gen … or by the time there is stock a 4th or 33rd gen Nvidia/ATI … I mean AMD GPU. Yes, I'm old and had an ATI GPU. Well, here it is.
Corsair 220T RGB Case
AMD Ryzen 7 5800x
MSI MPG X570 Gaming Edge Wifi mobo
Corsair 32GB Vengeance Pro RGB 3200MHz ram
Samsung 970 Evo plus 1TB PCIe SSD
Corsair iCue H115i Elite Capellix cooler
Corsair RM 850x PSU
It took me an embarrassingly long time to get everything together and I reopened the case several times to move things around. Again, I'm old. But hey, it's done and looks and works great. And if I could I would do this every day. But building PC's doesn't pay the bills.
I'm getting 10-15fps more with the new build in MSFS2020 so I'd say it was worth it to unlock that 2080ti. Before I had a 2700 (non X) ryzen in a mini ITX format. Cute, but had to leave one side panel off to keep the GPU cool. Not ideal.
Halloween edition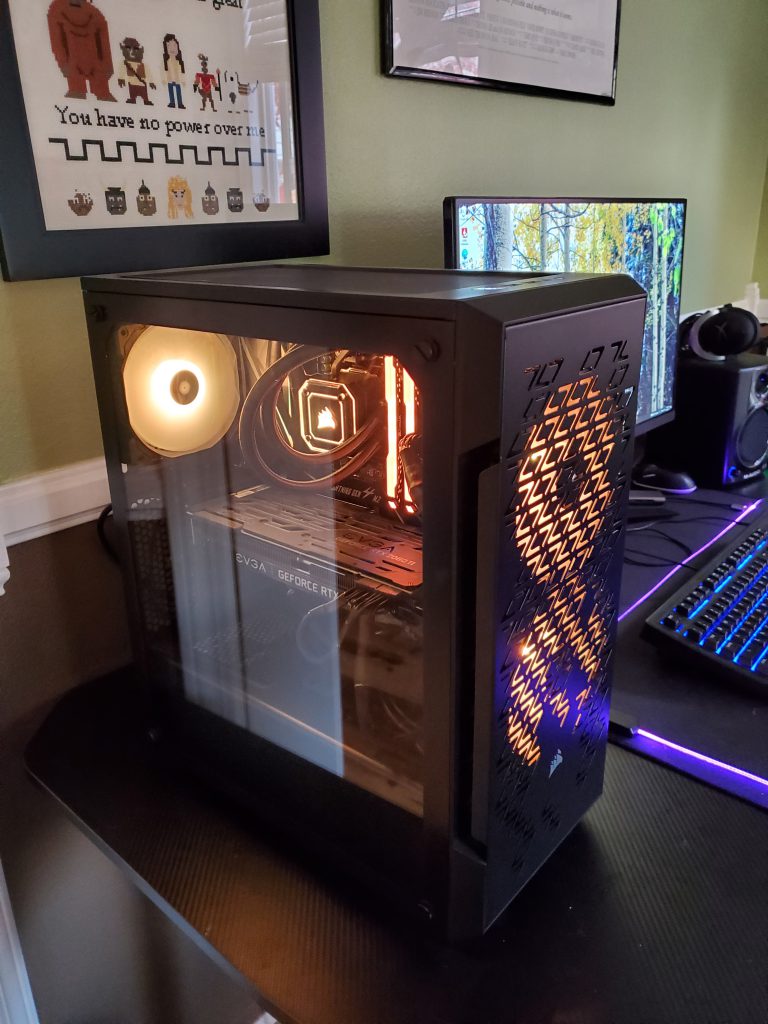 Daughter's fav color purple edition. Also went all in on RGB. Well, tbh I didn't have much of a choice. Everything is RGB now.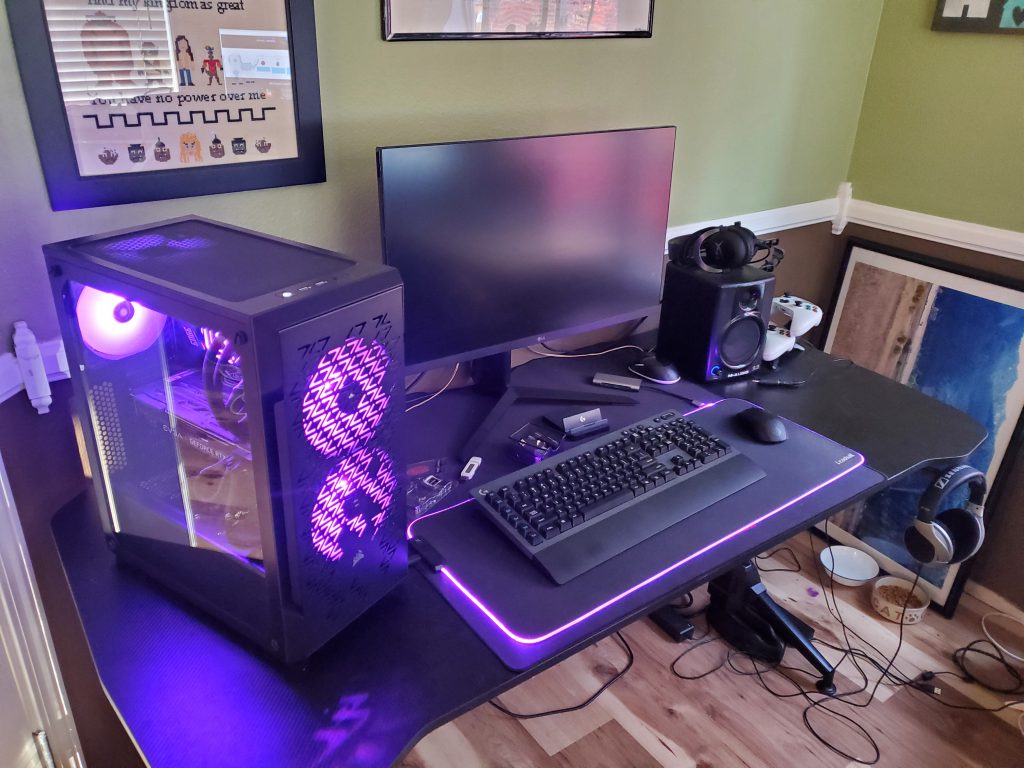 I also added another Logitech G613 wireless mechanical keyboard. I have one for work and love it. And a wireless steel series rival 3 mouse, which is better than the Logitech G305 I use for work simply because its bigger. the biggest annoyance is having to click the mouse to wake it up. Dumb move steel series.
"Gaming" PC. I'll prob use it mostly to learn python and some DevOps stuff I need to work on for a future employment. And tbh, this also led to rebuilding my son's PC with my old parts and building another PC for the girls with his old parts. A full weekend of PC building can't be beat.