This is one of the coolest things I have seen online. This site builds an installer that will combine multiple other application installers into one. It downloads and installs everything for you, no clicking next. I accidentally stumbled this but what a find. I just reloaded my PC with Windows 7 Pro ($30 student edition). Most of these apps I had installed but I made an installer with the following.
VLC
Winamp
Hulu Desktop
Paint.NET
Picasa
Gimp
OpenOffice
Microsoft Security Essentials
Flash FF and IE
Silverlight
asp.net
uTorrent
Steam
Google Earth
IMGBurn
Ccleaner
Defragler
Ninite.com also has apps for x64 (64-bit) which I happen to be running now.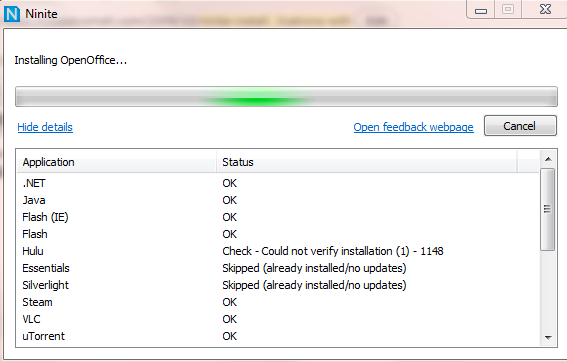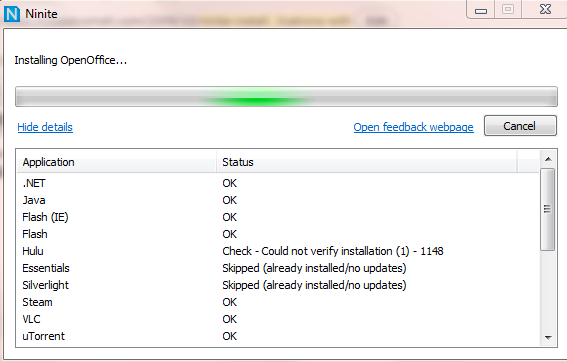 Grab your installer here. http://ninite.com/